Turntable
Turntable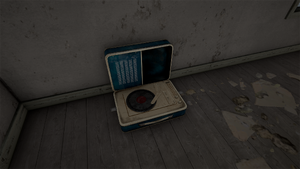 N/A
Pre-Update #31 (Season 4 - Update 4.1) - vN/A
Added a new playable Turntable which can be found across Erangel.

Turntables are spawned randomly on Erangel. Press the use key to turn the music on/off.
Turntables can be destroyed.
Music played on the Turntable can be heard by all nearby players.
Music will stop playing automatically after one song.